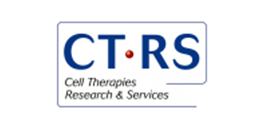 Name: Neofordex 40 mg  tablet Oral use

Nature and contents of container: 10 x 1 tablets in OPA/Aluminium /PVC-Aluminium perforated unit dose blister. Pack size of 10 tablets.

Therapeutic indications: Neofordex is indicated in adults for the treatment of symptomatic multiple myeloma in combination with other medicinal products.
Pharmacotherapeutic group: Corticosteroids for systemic use, glucocorticoids, ATC code: H02AB02 Mechanism of action Dexamethasone is a synthetic glucocorticoid; it combines high anti-inflammatory effects with low mineralocorticoid activity. At high doses (e.g. 40 mg), it reduces the immune response. Dexamethasone has been shown to induce multiple myeloma cell death (apoptosis) via a down-regulation of Nuclear Factor-κB activity and an activation of caspase-9 through second mitochondria-derived activator of caspase (Smac; an apoptosis promoting factor) release. Prolonged exposure was required to achieve maximum levels of apoptotic markers along with increased caspase-3 activation and DNA fragmentation. Dexamethasone also down-regulated anti apoptotic genes and increased IκB-α protein levels. Dexamethasone apoptotic activity is enhanced by the combination with thalidomide or its analogues and with proteasome inhibitor (e.g. bortezomib). Multiple myeloma is a progressive rare haematologic disease. It is characterized by excessive numbers of abnormal plasma cells in the bone marrow and overproduction of intact monoclonal immunoglobulin (IgG, IgA, IgD, or IgE) or Bence-Jones protein only (free immunoglobulin monoclonal κ and λ light chains). Clinical efficacy and safety No clinical efficacy and safety studies have been conducted using Neofordex in the treatment of multiple myeloma. The efficacy and safety of dexamethasone combination treatment in multiple myeloma has been confirmed in numerous clinical studies in newly diagnosed patients and in patients with relapsed or refractory disease. The patient populations studied included a wide range of ages, as well as patients considered eligible or ineligible for autologous stem cell transplantation. High-dose (40 mg or 20 mg) oral dexamethasone has been studied in the therapy of multiple myeloma in combination with chemotherapy in the VAD regimen (vincristine, adriamycin/doxorubicin and dexamethasone) or in association with novel agents, including thalidomide and its analogues as well as proteasome inhibitors. In controlled studies, combination treatment with dexamethasone consistently showed better outcomes in terms of survival and response than single-agent dexamethasone. Paediatric population The European Medicines Agency has waived the obligation to submit the results of studies with Neofordex in all subsets of the paediatric population in multiple myeloma (see section 4.2 for information on paediatric use).